Ga je binnenkort (weer) naar school en je wilt graag of je hebt nog geen nieuwe schooltas?
Komt mooi uit, want Spartoo heeft zo'n leuke actie!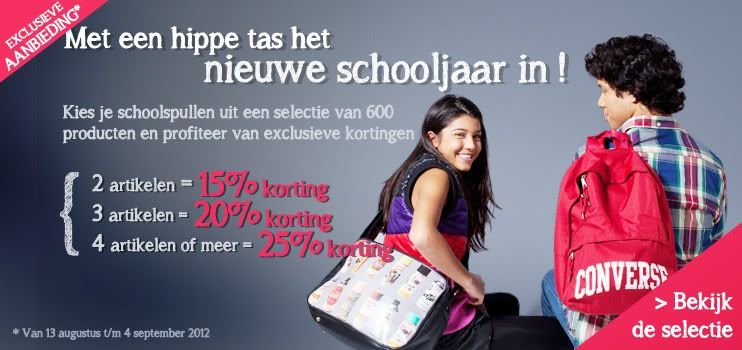 2 artikelen = 15% korting
3 artikelen = 20% korting
4 of meer artikelen = 25% korting

Hoe handig!! Ben je gelijk in een klap klaar, tas, etui en bv een shopper waar bv je gym spullen in kunnen!

Nou als ik weer terug naar school zou gaan dan wist ik het wel hoor, kijk eens naar deze leuke tassen:
Converse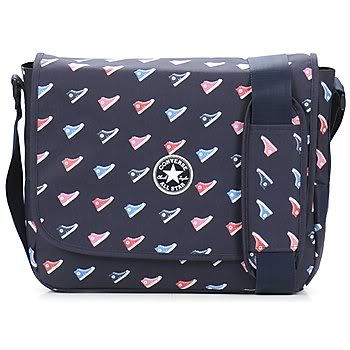 Actie is geldig van 13 augustus t/m 4 september!
Klik op het onderstaande plaatje om naar de selectie te gaan.