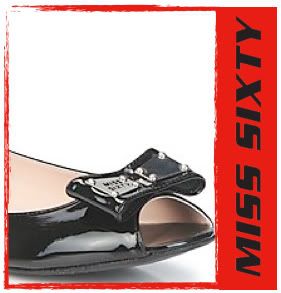 Vorige week schreef ik dat Spartoo begonnen is met de
uitverkoop
, ik zou ik niet zijn als niet even ging spieken of ze nog iets leuks hadden afgeprijsd.
GENOEG leuks...ik heb namelijk
ballerina's
voor mijn moeder besteld van
Miss Sixty
.
Het model heet
Amber
.
Ze zijn afgeprijsd voor €59,30, vindt ik niet duur voor deze chique leren
ballerina's
.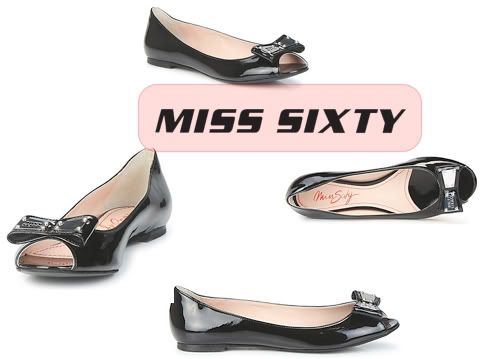 Ik merkte dat mijn moeder de laatste tijd af en toe in een paar afgetrapte flatjes springt als ze snel even weg moet, ik vindt dat geen stijl...geen stijl zeg ik je :P
Zo'n mooie chique vrouw hoort op zijn minst af en toe in een paar chique flatjes te springen als ze snel weg moet :P
Dus bestelde ik ze stiekem voor haar, maar ja..ik kon mijzelf natuurlijk weer niet inhouden en vertelde meteen wat ik voor haar besteld had...eigenlijk...ik had de plaatjes van de schoenen via een emailtje naar mijn moeder gestuurd, naar beneden gegaan en gevraagd wat ze ervan vond.
Ze vond ze prachtig en zo leuk dat ze van Miss Sixty zijn.
Vandaag hebben we de schoenen binnen gekregen en ze zitten perfect, de maat is goed, zitten lekker en ze staat erg chique.
Mijn moeder en ik vinden dat een hak of een kleiner hakje meestal wat netter staat dan ballerina's, omdat deze zwarte lak peep toe ballerina's zijn met een strik erop staan ze echt chique.
Ze is er echt heel erg blij mee en vindt het zo leuk dat ze nu zelfs chique snel de deur uit kan gaan ^_^