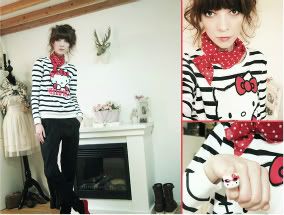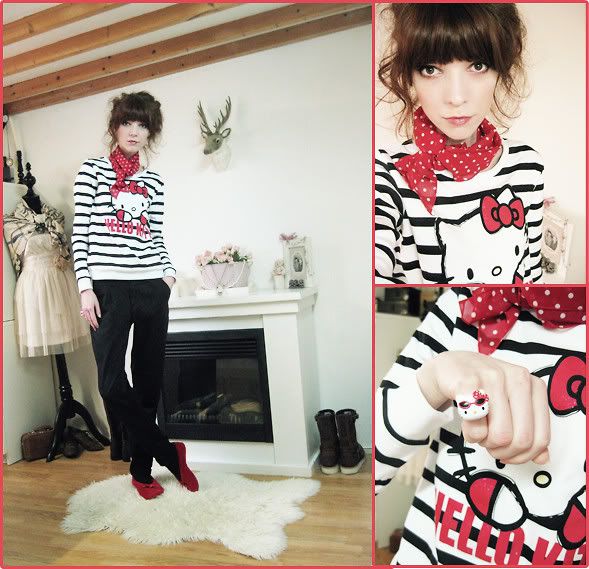 Hooraay, outfit of the day again.
I felt like dressing up instead of waking up, put on some sweatpants and a hoodie :P

I'm wearing my new Hello Kitty sweater from H&M
paired with black chino's from vila.
Scarf is from Ooh la la and i can't remember were i bought the Hello kitty ring.
There is lipgloss hidden inside...oh i know...bought it at Intertoys (toy store).

I feel kinda parisian today haha lol.