Hair clip in extensions

What is there not to love about beautiful long thick hair?

For some of us (including myself) it takes a very long time to achieve pretty long hair and when it's longer some of us might have grown long hair…but also very thin at the bottom,
That's not pretty at all.

I've been growing my hair for almost 3 years now and i feel it stays the same length for a year now. (which is not true, because when you grow you're hair at some point it's not so visible as it used to be when you grow it)
I know for sure when the time comes (when i may achieve the longer length that i desperately want…) it will be ugly thin at the ends.

Then, why not use clip in hair extensions?





What are clip in hair extensions?

Let me explain.
Clip in hair extensions are loose layers of hair (wefts) with clips attached to them.
Like this: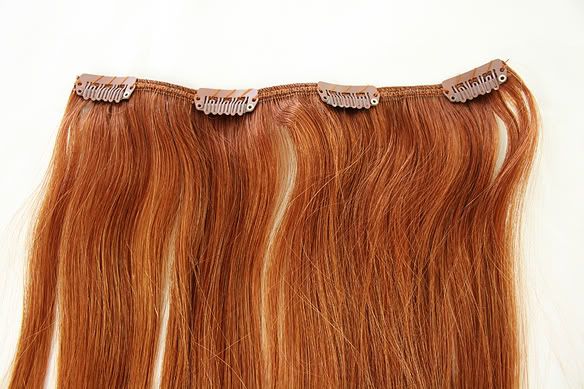 With clip system: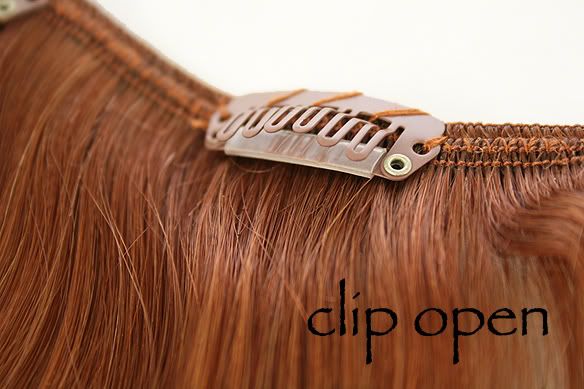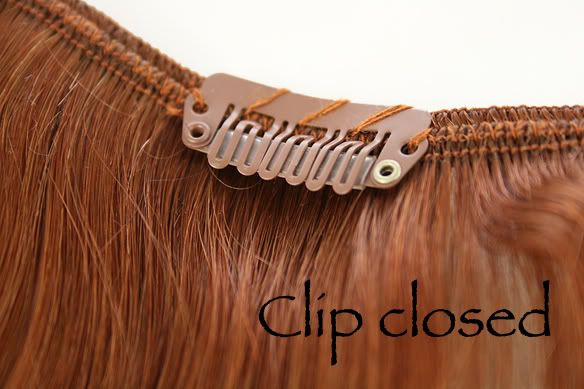 Clip ins go on your head and they will be covered up with your own hair.
They are also not permanent stuck on your head, because of the clips you can easily remove them yourself and easily attach them back on your head.
(sounds silly, but i will show it later)

You can put the clip ins for lengthen or create volume and thicken your own hair. Some even have different colors to create a fun look.

This system has keeping me fascinated for years now, have longer hair in just a few minutes.
How cool is that?
In the past i had tried some clip ins, but they were crappy quality and i decited that it was time for quality one's.

So, i stumbled across this site LienStyle.be they offer really good quality clip in extensions available for affordable prices.
That in a few seconds, first i want to write about what kind of hair extensions they have. (quality)

(really important stuff if you are interested in buying clip in hair extensions)





The clip in hair extensions they have are made from 100% real indian remy hair.
(which you can curl, color, wash and ect what you would do with your own hair)

What is remy hair?
Remy hair is said to be the best type of hair extensions available.
Out of the entire human hair category, remy hair gives the most natural appearance. It is the preferred choice for wigs and hairpieces because of its appealing qualities.

Remy hair has a smoother, shinier, and healthier appearance than regular human hair. When washed, it will not mat and tangle.

Who uses remy hair extensions will experience less matting and tangling than one who uses regular human hair extensions (like european, asian and chinese hair). Remy hair last 3 times longer. Remy hair also gives a more natural appearance than regular human hair extensions.

The clip in hair extensions from LienStyle.be are made by hand in their own factory.
In their factory they make these clip in's with more hair (thicker layers) and they used a better technique which makes the clip ins fit better around the head.
This will make the hair blend more and will look very natural, like if it's your own hair.
Which is also very important and exclusive, not many brands have ticker layers, better fitted around the head and also remy hair.





So now you know a little bit more about clip ins and remy hair.
It's time to show you what i got and how this thing works shall we?!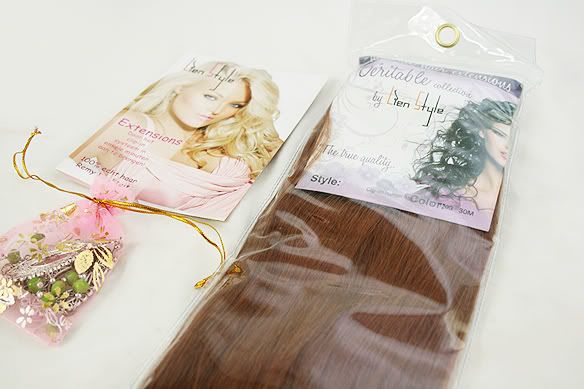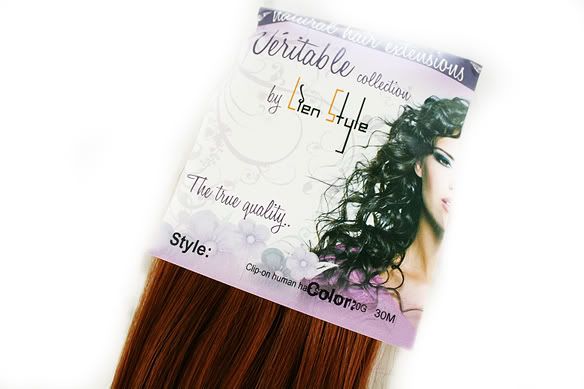 The clip ins i got from LienStyle.be consists of 10 layers of 50cm hair. (120g)
- 2x 18cm with 4 clips
- 2x 14cm with 3 clips
- 4x 9cm with 2 clips
- 2x 3cm with 1 clip
Enough layers with clips to create beautiful long hair.
(You must have at least 10cm length of your own hair to cover up the clip ins)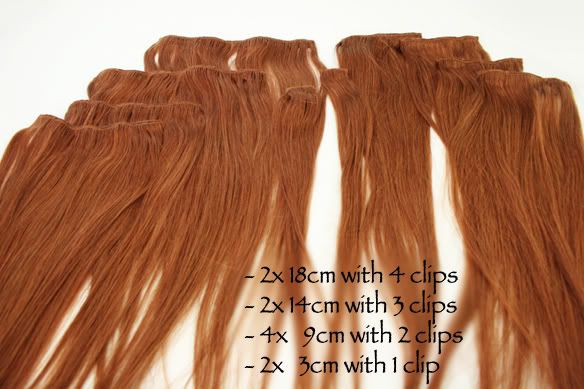 This whole set cost me €102,- with 15% off (special discount is was writing about) Normally they cost €120,-
For some who weren't familiar with 100% remy hair the price may have scared you a bit, but i will guaranty you… it's really not expensive at all.
It's real hair you're dealing with.

With every 100th order she's giving a jewelry item with your order, how sweet is that?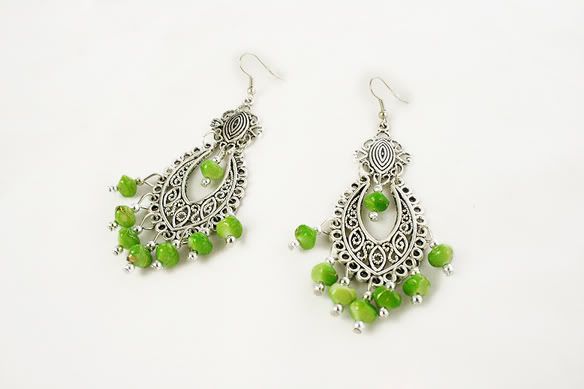 (cute right?)

Also, if you visit their site more often you will notice that sometimes they have an couple of hour deal going on. I ordered my clip in's right away :-D
If you want you can subscribe to their newsletter and/or 'like' them on Facebook, because a deal will be notified in the newsletter and Facebook.
Click to subscribe --> Down below the site
or
Click HERE to like them on Facebook.
This way you will be notified when there's an awesome deal going on.





Now onto the 'how to'
In the video clip below i will show you how easy it is to put the clips in.
(In the video it will take some time, because i'm doing it slower to show you all a proper way to put them in.)
After a while you get the hang of it and within a few minutes you have pretty long thick hair.


(pff stupid youtube and their author rights, i've picked out the perfects songs to match the video and youtube immediately gave an error....now the video is playing a different type of music)

See how easy it is actually?





Here's the before and after picture: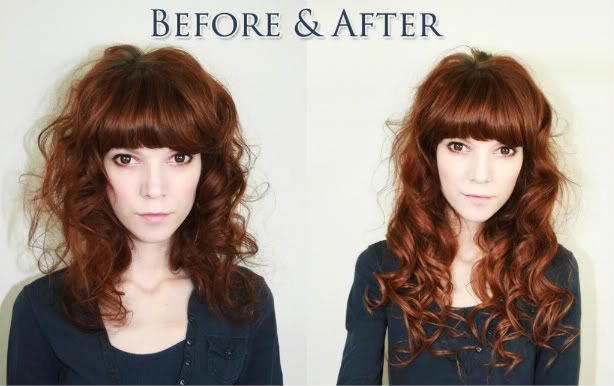 Also want pretty long hair?
Well, what are you waiting for? Having a awesome christmas party to go to? Or maybe a new years eve party?
Order some clip in hair extensions.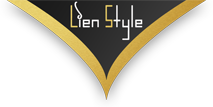 They have fast shipping and after you bought at LienStyle, the next time you will get a discount.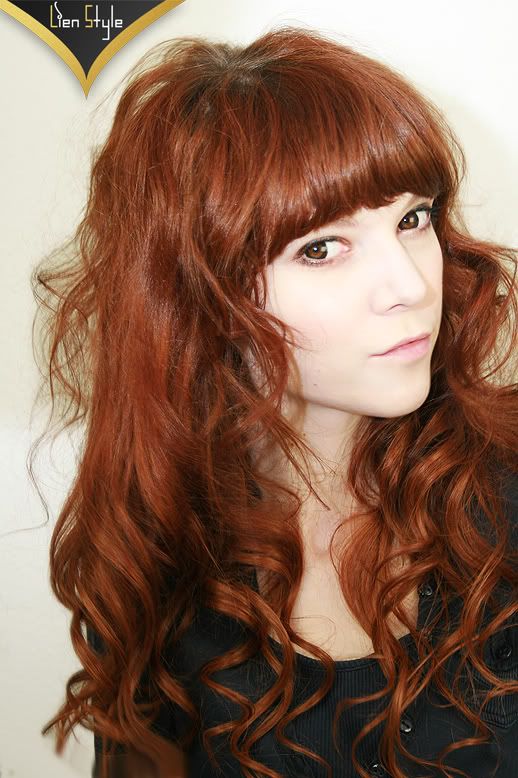 What do i think of they hair extensions?

A++++++ (plus a thousand more +)
I've worn them yesterday evening at the christmas party were i was busy taking photographs,
and the stayed in all night, didn't felt them, didn't itch...just felt like my natural hair and that never happened before (the crappy quality one's i tried years ago)
The color is blending so well and i am so happy with that!! Luckely they offer at LienStyle a lot of different colors :-D

I'm very very very VERY happy with my new clip in hair extensions.