Hi, hello, harrow,
long time no update.
Yet again, i've been very busy...hardly have time for myself, so i could not find the time to blog. *sorry*

Well, i do have time now and started yesterday with making a cute bathrobe for myself.
I'm going to make this one, out of cute pink with white hearts fabric.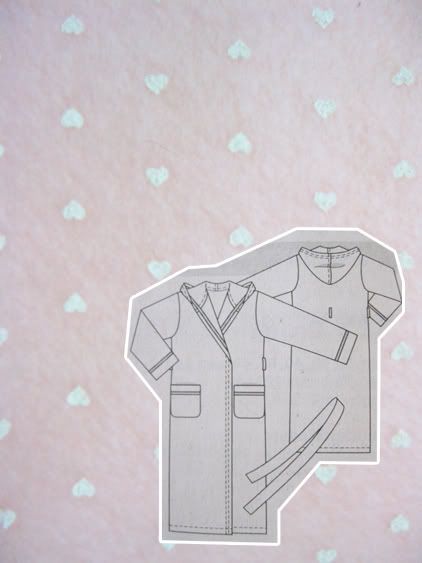 That's kinda it, sorry no new news...