"Your Eyes Speak"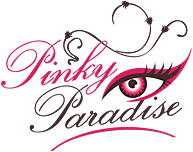 Owww YAAAAAAAAAAY i received a package today from PinkyParadise within LESS THAN 1 WEEK!! (seriously..how fast is that?)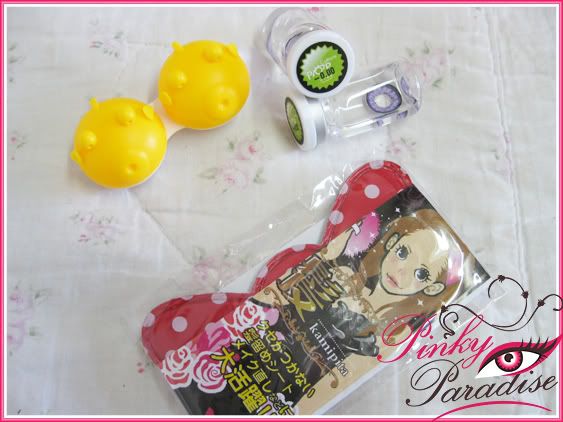 Let's see shall we:
- Circle lenses 'pop culture violet'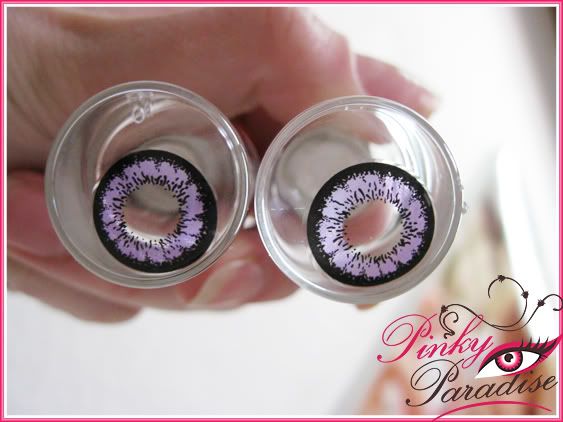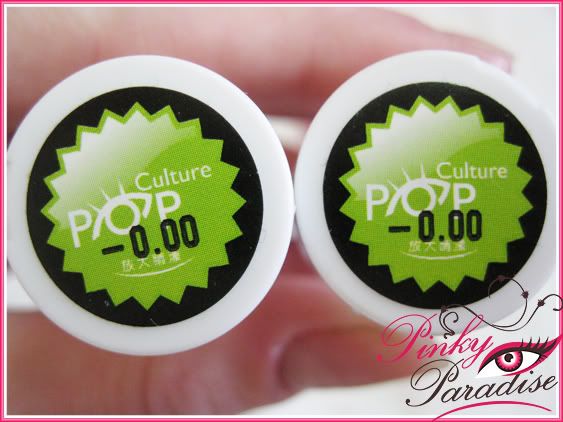 Duration-1 year disposable
Water Content-42%
Base curve radius-8.6mm
Diameter-15.5mm





- they have given me a cute fishy lens case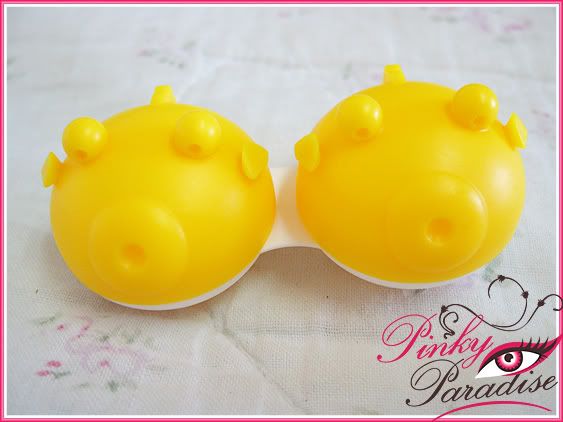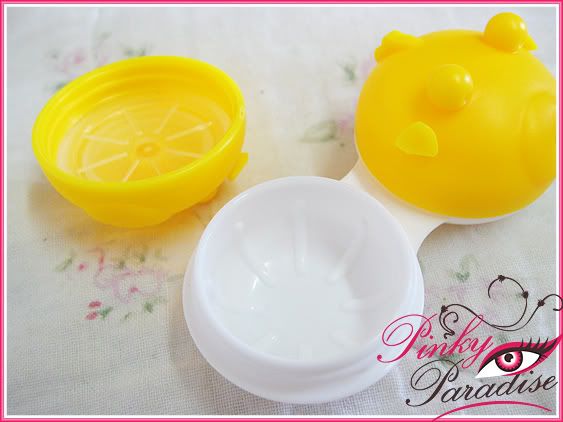 - and a cute bow for parting your hair when you do your make up ^_^ (how sweet of them)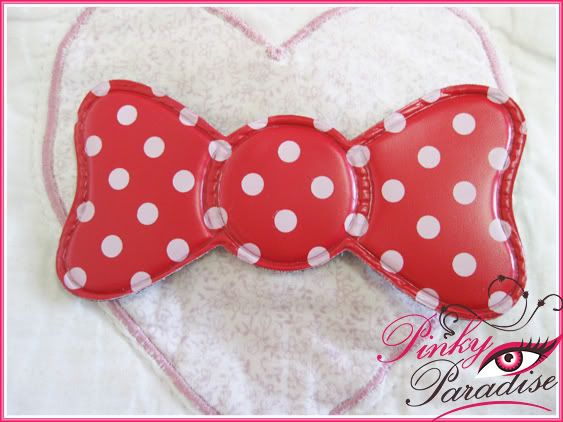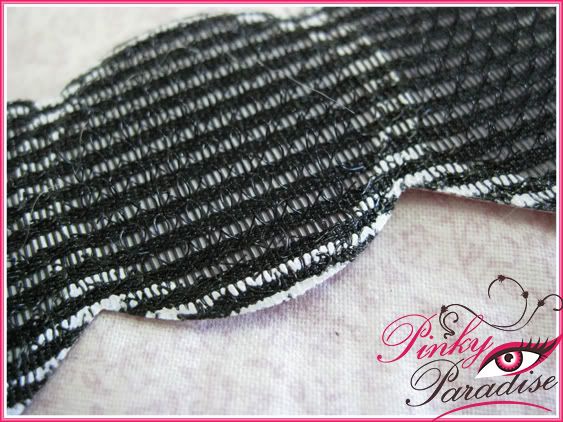 The back is with velcro, so it sticks directly on the hair.

haha i could not resist XD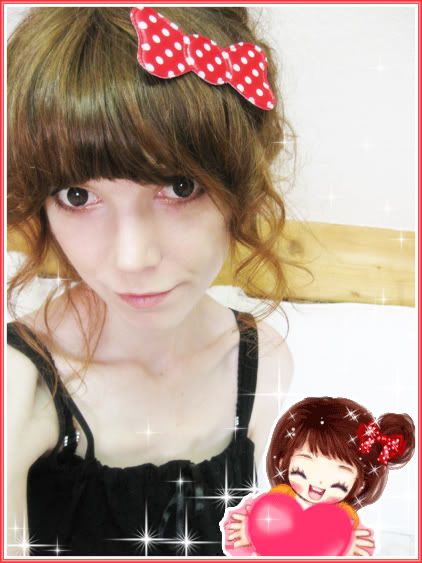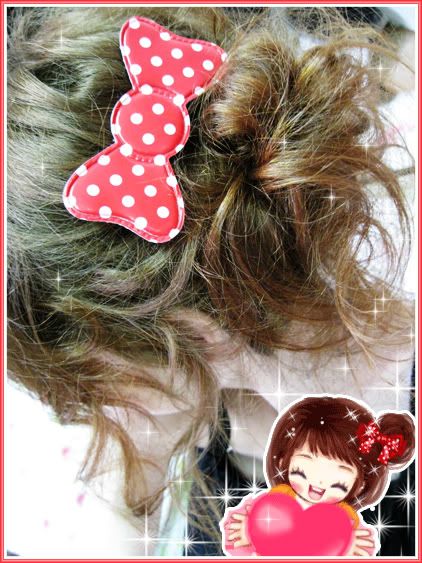 On to the review of the lenses!

This is how the look on me!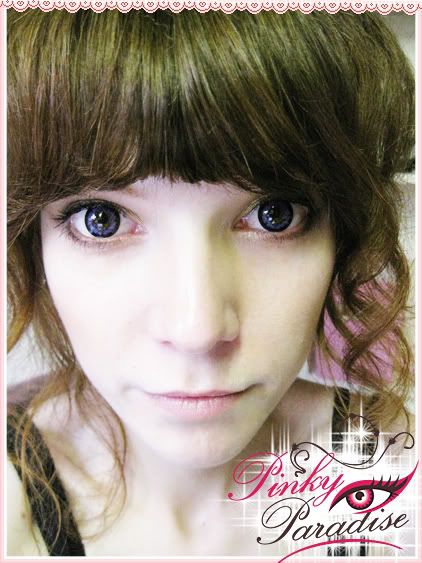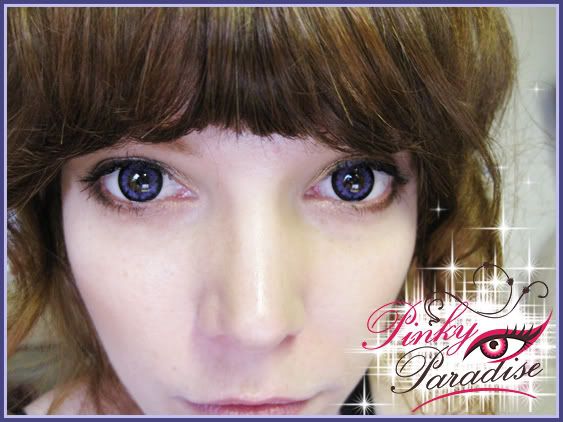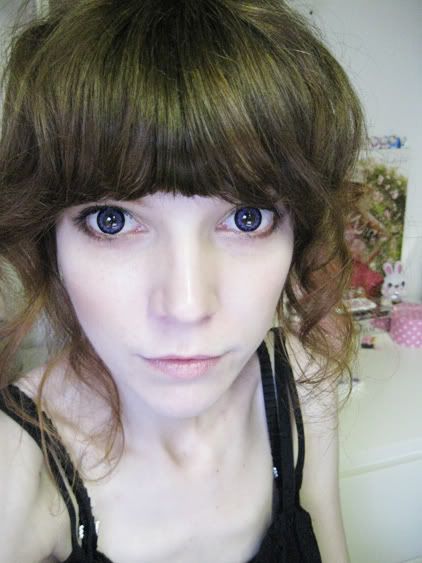 I really REALLY like them! When i first saw them i thought..omg they are TOOOOO purple..but when i put them in they blend more with my own eye color (brown) and you definitely see purple but how strange as it sounds...they look kinda natural (as purple is not a natural color).
I must say that the lenses are way more pretty and natural like in real life then as they do on the photo's!





Here's a weird looking photo with one lens in and one lens out.
(so you can see how much bigger eyes you have with these lenses)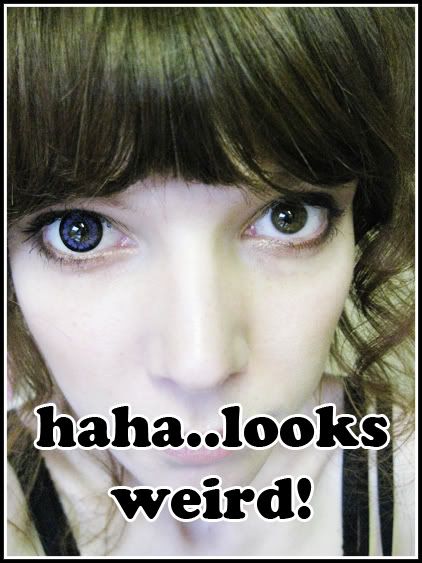 Cool right?
As for comfort, can't really tell yet (just put them in XD) but for now they feel comfortable.
Doesn't feel strange, feels like i'm not wearing any lenses...which i good i think. :P





I'm so happy with my new lenses and also very happy with PinkyParadise!!
It's hard to find circle lenses here in the Netherlands and one time i found a store that sold them...but they were TOOOOO EXPENSIVE (it was ashamed how much expensive they were).
That's why i'm so happy with PinkyParadise because i don't mind waiting one week for pretty and cheap circle lenses.
They are friendly, fast, shipping cost are not that expensive and trust worthy.

Here are some good info of PinkyParadise:
- Big selection of lenses, over 350 lenses to choos from. From natural series, enlarging series to cosplay series.
- In stock, will be shipped in 1-3 days.
- Besides lenses they also sell pretty eyelashes, mascara, facial mask and ect.
- PinkyParadise is 'your eye make up one-stop beauty store'



As promised i have a nice deal for you if you are interested in buying circle lenses!!

Use this discount code: nouksterinthecity

By entering this coupon code:

1. Get a FREE cute animal lens case PLUS mystery gifts

2. The coupon code can be stacked, If you purchase 3 pairs,
you will get 3 lens case plus 3 mystery gifts.

3. A minimum of 1 lens purchased to activate the code.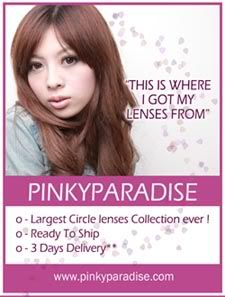 Great deal right?



If you heard rumors of read rumors that circle lenses are dangerous or something...ONLY if you DON'T TAKE GOOD care of them, they are just like normal lenses...and you need to take good care of normal lenses too!

Before you start with lenses it will come in handy to read this:
Wear & care guide

Caution Notes:

You are best advised to consult your eye doctor before wearing any contact lens. It is your responsibilities to minimize the risk of wearing lenses. Kindly please read the wear & care guide carefully to ensure proper handling of lenses (which is provided in the website). The rule of thumb for your eye safety is, if you experience any discomfort, please remove the lens immediately.