This afternoon it was my granny's funeral and it was really beautiful.
The weather kinda spoiled it (poring rain and wind).
For me the funeral went really fast...which i couldn't say goodbye properly :-(
My mother and i are going next week again and say goodbye are own way and place a nice photo of my grandma there.
For the funeral i wanted to look classy and i remembered one word my grandma used to say when someone looked classy '
chique la de riebel
'
So my look of today is called '
chique la de riebel
'
Not even sure if the word really exist, but i like it.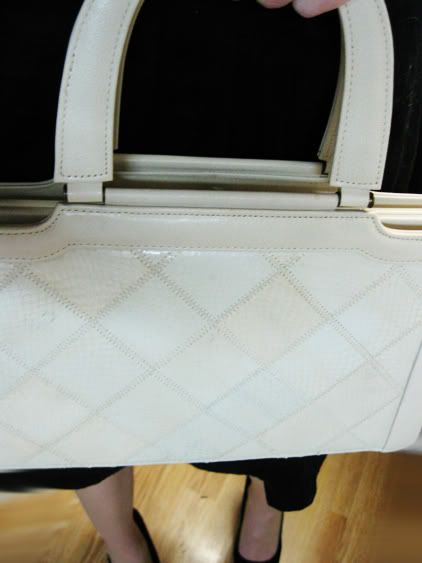 This vintage bag is snake leather and it used to be my grandmother.
My mother said that my grandmother used to be so happy with that bag and i thought it would be nice to wear this bag to the funeral for my grandmother.
I really like this bag a lot! ^_^