Yesterday my niece and aunt were taking photographs after the funeral...honestly i didn't thought it was appropriate for taking photo's, but i understand why they did it.
When was the last time the whole family (mother's side) were together? Maby 15 years ago or so.
So it's nice to have a photo with all of us on it.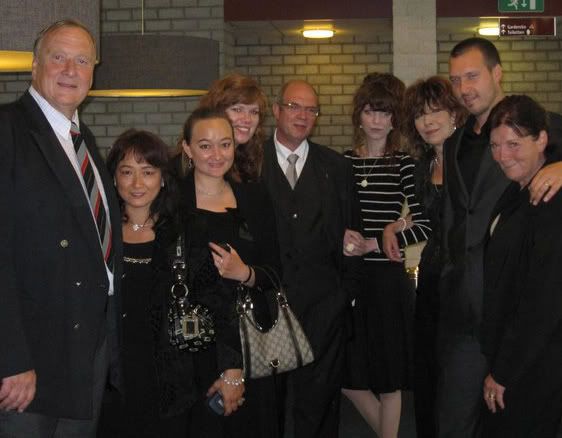 From left to right:
My uncle Wim, aunt Anothai, niece Kathy, sister Marloes, father Hans, me, mother carin, nephew Mark and my other aunt Jos.

(my other niece could not make it to the funeral)