oww you guys...i've been so busy with sorting out my closet and my room ect.
My room is one big gigantic mess.
I kid you not...(i know very bad bad english...but it's sounds so funny)
No seriously, look at this mess.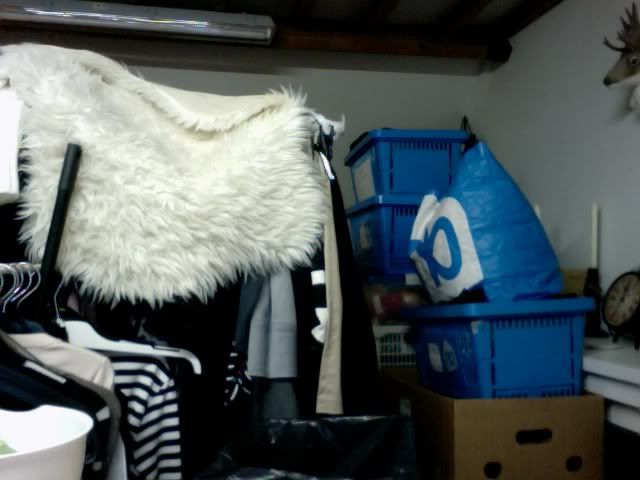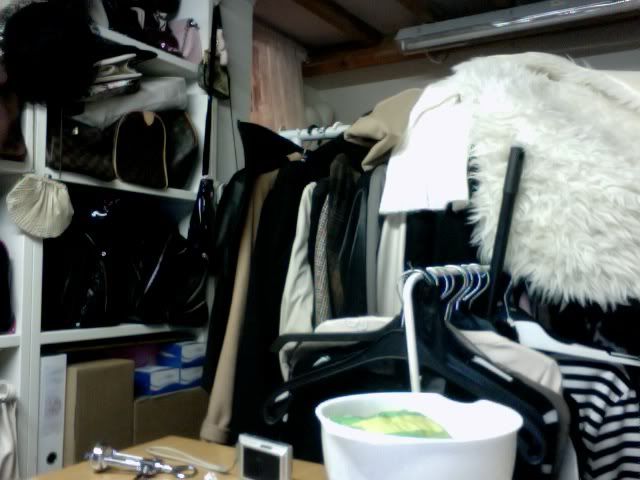 (just a quick webcam picture)
Behind all that mess there somewhere is my bed :P
Sooo...that's what i've been up to.
No make up, no clothing photo's...just most of the time 'no make up' & sweatpants with t-shirt.
Not very interesting to post here :P
Wanted to let you know that i am still alive. :P
For who was wondering or is interested.