A few of you might know that i'm a fan of Captain Jack Sparrow and for that i needed to post this..
Jack Sparrow Barbie doll...omg how cool is that?
I want one...i really want one!!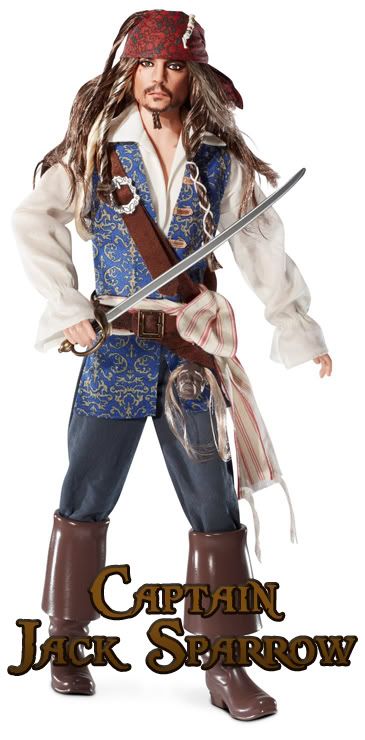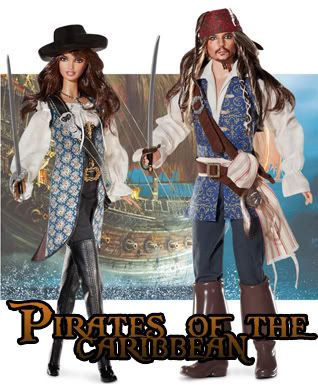 For the newest pirates movies mattel made the 2 head leaders of the film.
The jack doll isn't available in the Netherlands yet, i'm not sure if it will because mattel and the netherlands isn't what is was a couple of years ago.
Some of you might not know that i have been a barbie/pullip collector for many many years
and the last couple of years i wasn't doing anything with it (i have sooo many things that i like to do).
If i think of the barbie's that i have or the pullips that i have, i really need to start doing something with them again, they are so beautiful.
take photo's of them, ect.
You know what i realize, a couple of years ago i made my own version of jack sparrow pullip style..
Look: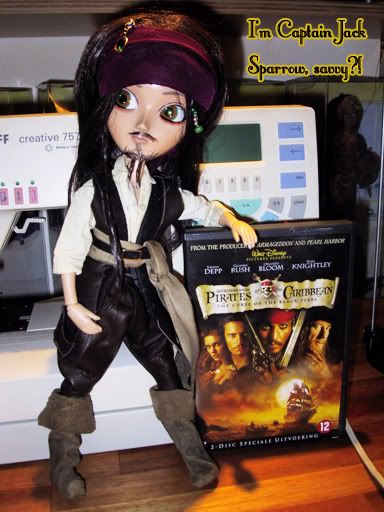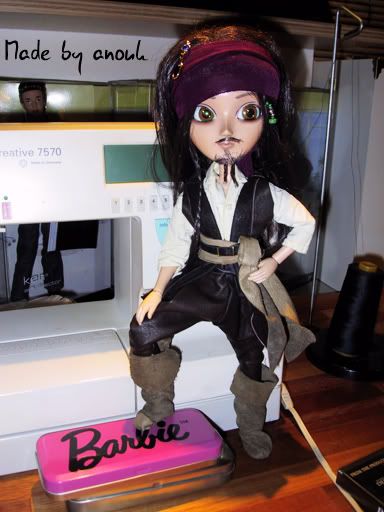 My mother had some little pieces of leather and so i made my own version of Jack Sparrow,
i also made the wig :P
Well, that must have been
8 years ago
when i made that.
When i was searching for the above photo i saw some other photo's that i've took with my barbie's, pullips ect, but i'm going to put that in another blog post.
read the blog here -->
CLICK to read