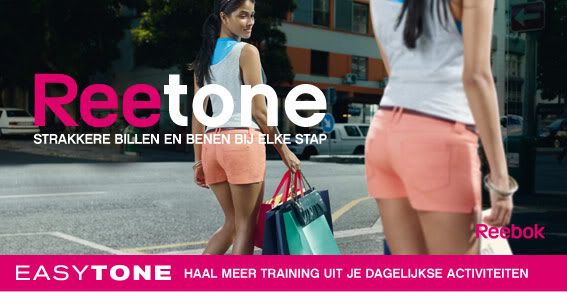 It's time to announce the winners who are chosen to test the Reebok Easytone sneakers.

Are you excited??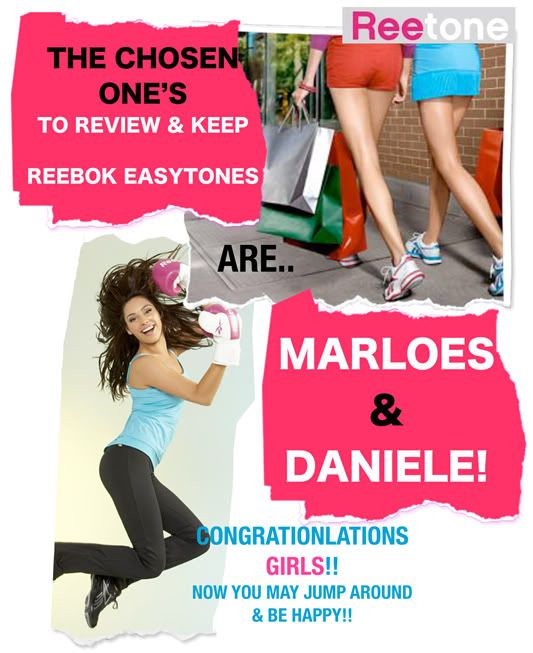 Congrats girls, the easytones are on your way.

After a few days the 3 of us will share our experience here on my blog.
Let's see if we really get 'buns of steel' with Reebok easytones. :P


I've got to say 'thank you' to all the emails i've gotten from people who wanted to review these easytones.
Really nice and motivated emails.
Makes me wish i had more easytones that i could give you all a pair.


I've used random name/word picker to choose the winner and made a screenshot of them
...for who is interested.