Moederdag komt er weer aan en wat is er nu leuker om op die dag je moeder eens flink in de watten te leggen met leuke cadeau's?
Het leek mij leuk om verschillende webshop cadeau idee'en met jullie te delen met leuke aanbiedingen!!

Here goes: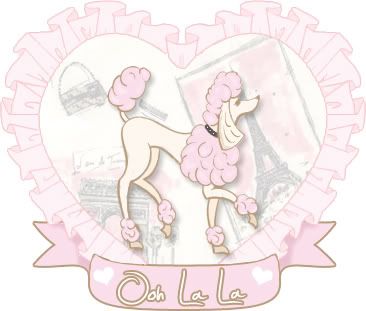 Ooh La La een nieuwe webshop vol met leuke sieraden, tassen en accessoires.
Ze hebben zoal Chanel inspired sieraden, trendy sieraden, vintage achtige sieraden en nog goedkoop ook!!
Ze hebben nu een aanbieding "bij aankoop vanaf €15,-" krijg je deze Alice in Wonderland style ketting gratis.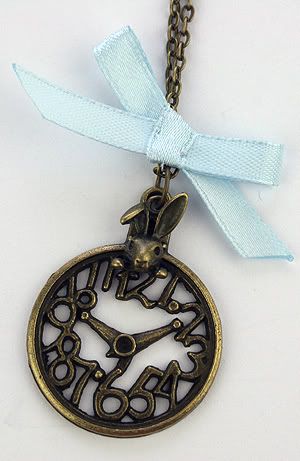 Leuk toch? Zo kan je iets leuks bestellen voor je moeder en krijg je er een alice ketting bij (of die houd je gewoon lekker zelf :P)
www.oohlala.nl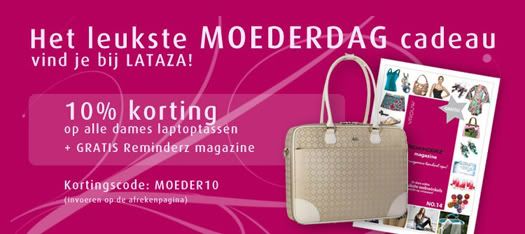 Verras je moeder met een bijzondere laptoptas, sleeve, iPad of iPhone hoes van Lataza.nl.
Ontvang nu 10% korting op alle dames laptoptassen, sleeves, iPhone & Ipad cases + GRATIS Reminderz magazine boordevol webshop tips voor vrouwen!

Gebruik bij het afrekenen kortingscode: MOEDER10.
De korting gaat bij het afrekenen automatisch van het totaalbedrag af.
Bekijk de collectie bij www.lataza.nl







Herinneren jullie die trendy naamketting van Carry uit Sex and the City nog?
Hoe leuk is dat om aan je moeder te geven? Misschien een van haar naam of juist jouw naam?

Gebruik de code: Noukster voor 8% korting op de gehele collectie.





Kan je niet kiezen tussen alle leuke spulletjes hierboven?
Dan kan je altijd nog een mooie bos bloemen geven!