I FINALLY DID IT....i ordered some SUPER CUTE lolita items ^_^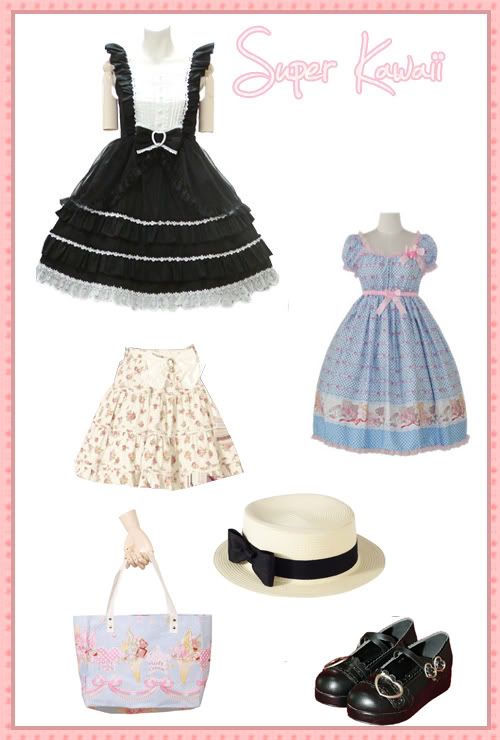 ^_^
I've been wanting a sweet lolita dress for so long now and a couple of years i made my own versions.
I always got so curious what a real lolita dress would be like, but the once's i would find were waaay over priced and i didn't want to pay so much for just a dress
(here in the netherlands they ask over the €200/€300 euro for a lolita dress)
So i found a japanese store with paypal
'BodyLine'
and all the dresses were so much more cheaper that i could not resist buying a few lolita items.
I also could not resist to add at least one really cute dress, i was looking for items that i could wear in real life.
The black dress reminds me of a cuter version of a chanel dress ^_^
Now it's time to wait until my items are here from Tokio ^_^
I really hope they fit >_<