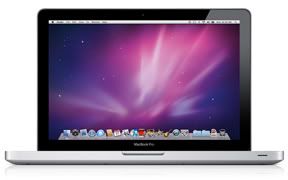 OMG OMG OMG OMG....I GOT A NEW MACBOOK...this time i go pro! :P
YES!!
4 years ago i bought my first macbook, the basic white 13 inch macbook.
Me and my macbook were like best friends :P It sounds silly but if i were not at work i'd be behind my macbook.
First time when i started to work with macintosh i got sold and i still am.
It works so fine, fast and never have any problems with it.
Click if you want to read more..
Now i got a new one, the 'older' one is still working perfectly...so i gave it to my mom.
She wanted to work with macintosh a long time now.
The only thing i missed in my 'older' macbook was that it didn't had a lose video card in it,
so sometimes when i started al kinds of programs, it would get a bit slow.
Now i got me a macbook pro with NVIDIA GeForce 320M graphics processor with 256MB of DDR3 SDRAM and it works SOOO FAST!
It's more then perfect for what i want to do with it.
Maby you can imagine how happy i am with it, it's sooo pretty!!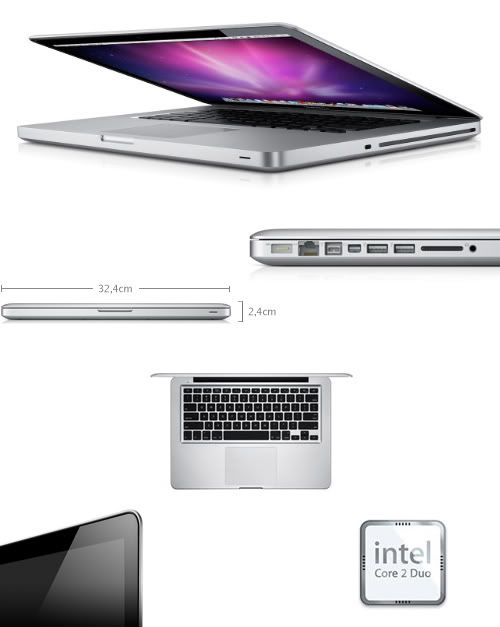 I got the 13-inch macbook pro with 2.4GHz Core 2 Duo processor, 4gb memory, 250gb HDD, 256mb video card, dvd burner, build in battery of +- 10 hours.
It has a LED-backlit glossy which i beautiful, color's are popping out! :P
The keyboard has a light under it, so even when i would be in the dark..i still can see what i am typing.
I don't know what else to write, because i'm not sure if you all want to meet the nerdy side of me :P
I can go on and on about the specs and everything...
but i will stop now :P
The funny part is that when apple came with the first apple computer in 1980 (or something) my dad had one (he still has that first one) and was sold with apple, he even had posters on his wall with the apple logo's :P
But later on he started to work with windows computers and so did we.
Years later (4 years ago) i bought my first macbook,
1 year later my father bought an imac,
half year ago my sister bought a macbook
and now my mom got my 'old' macbook
...so we are one happy mac family :P
Oke one shout out of how happy i am "YAAAAAAAAAAAAAAAAaAaaaAaaaaaAaaAaaAaaaY!!!!!!