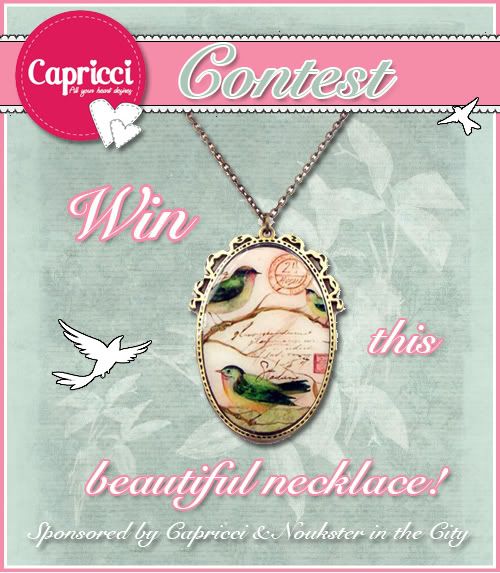 You can win this amazing bird necklace from Capricci.
All you have to do is
subscribe and be a member to my blog
,
Subscribe to my twitter
and answer the following question:
Name 5 different brands that Capricci sells
.
You can find the answer on
Capricci.nl
Please mail your answer to: nouksterinthecity@hotmail.com
This contest will end on
23 feb 2011
, that means you will have
one
week!
Good luck everyone!!
Make me proud :P